THE OPERA KITCHEN – VIEW STREET CANTEEN
The Redbacks FC are proud to be working with the Sydney Opera Kitchen to deliver the best canteen experience in the Hills District.
This season, our Redbacks players and families can enjoy a new menu including the highest quality meat, hot chips and most importantly, fresh Little Marionette coffee from our trained barista.
THE OPERA KITCHEN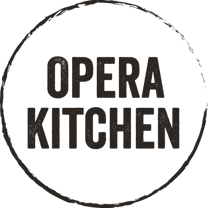 Perched underneath the most famous sails in the world with uninterrupted views of both the famed Harbour Bridge and Sydney Harbour, Opera Kitchen provides some of the most innovative and creative retail food in Sydney.
Dubbed by Australian Gourmet Traveller as "a fantasy food court" when opened in 2010 the regular customers, theatre patrons and tourists alike are treated to a broad array of food styles and cuisine in a relaxed but professional atmosphere.
COME IN AND JOIN US……
COFFEE AND TEA (ALL DAY)
FLAT WHITE, LONG BLACK, LATTE, CAPPUCCINO, PICCOLO
(SKIM, FULL OR SOY)
| | |
| --- | --- |
| English Breakfast, | 3.00 |
| Chai Latte | 4.00 |
SOFT DRINKS/ENERGY DRINKS
| | |
| --- | --- |
| Powerade/Gatorade | 4.50 |
| Soft drinks | 3.00 |
| Kids juice | 1.50 |
| Water | 3.00 |
LOLLIES, CHOCOLATE, CHIPS
See our selection on the counter
BREAKFAST (8AM – 11AM)
| | |
| --- | --- |
| Sausage | 3.50 |
| Bacon and Egg | 4.00 |
| Sausage and Egg | 4.00 |
| Egg (x2) | 3.50 |
| Sausage, Bacon and Egg | 5.50 |
| Extra bacon, sausage or egg | 1.00 |
All served on a roll or bread w/ onions and condiments
TOAST
white or sourdough
(2 slices buttered)
With condiments of your choice
2.50
Vegemite
3.00
Nutella
3.00
Jam
3.00
Smashed Avocado on Toast
5.50
LUNCH & ARVO (11AM TO CLOSE)
A selection of pastries and cookies will be on offer based upon availability
Famous Hot Chips
5.00
     W/ Mayo and chili
5.50
     W/ House made gravy
5.50
Aussie Meat Pie
3.00
     W/ chips and gravy
7.50
Sausage Roll
3.50
Ham and Cheese Toastie
With tomato and mustard
5.00
BACK OF THE NET SPECIAL
Hot Roast Beef Roll
Prime Angus beef, onion gravy
and mustard
7.50